Here at Chetham Farm Retreat we have the perfect facilities available for your next corporate event or away day - with a setting which is ideal for small groups. Where most hotels and corporate venues offer fixed delegate packages and have restrictive timings, we can work with you to craft your perfect event. Whether you are looking to organise your own full event or need support from us to help you achieve your team goal, then we would love to support you with it!
Add some calm to your corporate event...
We have excellent corporate facilities here at Chetham Farm Retreat in Bolton which can be tailored to your exact requirements. In addition to our spacious and airy meeting room we have ample outdoor space, and we work with a number of recommended practioners that are able to offer supplementary activities and wellness treatments as part of a full experience. Perfect for:
Team Away Days
Training Days
Corporate Meetings
Community Panels
Team Excursions
Assessment Days
A home away from home...
Here at the Farm we are able to cater for your event with a delicious spread of healthy and nutritious, but ultimately delicious dishes which will keep everyone suitably satisfied for the days activities.
From hearty homemade soups to gorgeous platters, we can work with you to create a menu which suits your event and of course any dietary requirements.
Book your corporate event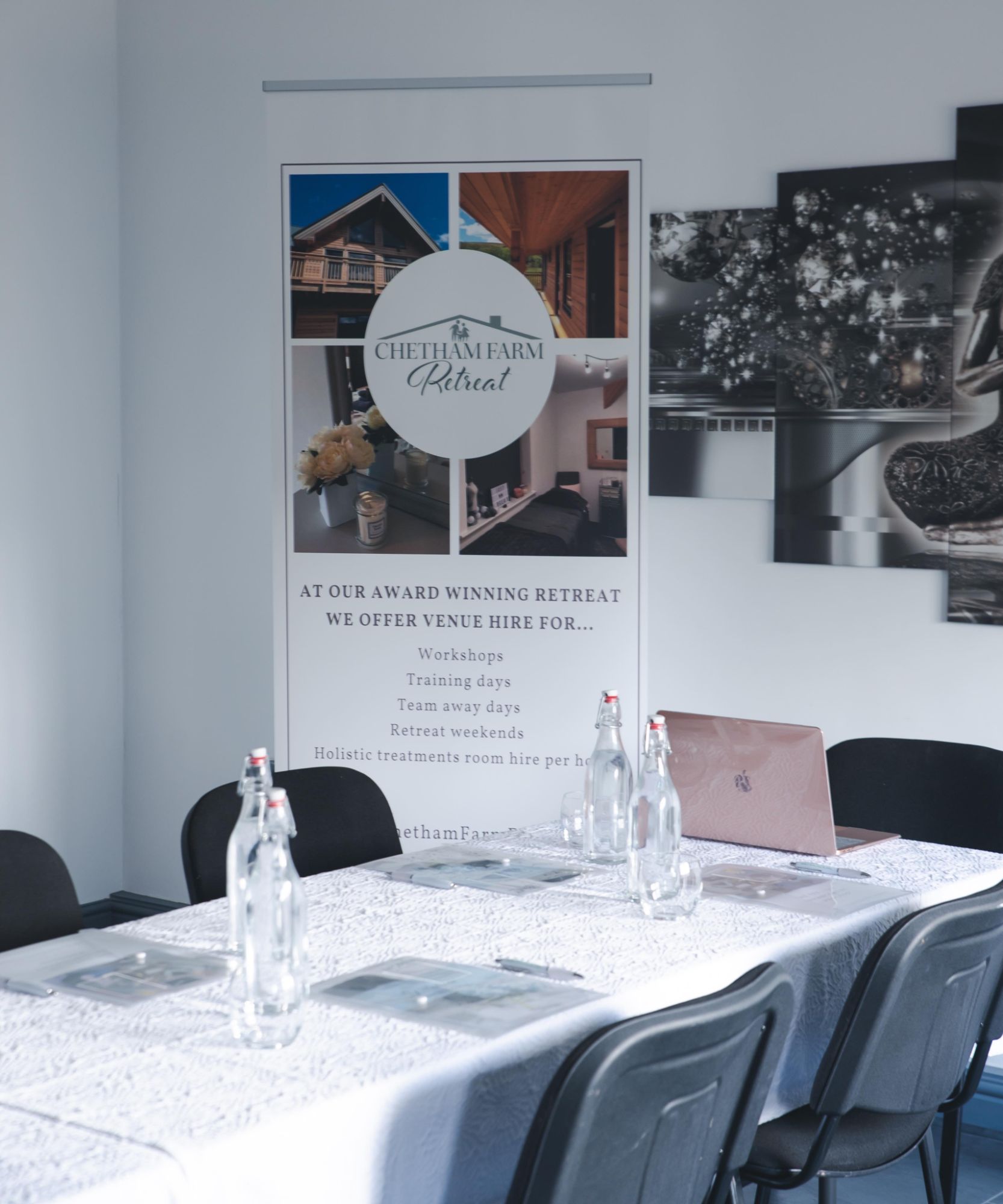 We have a stunning facility available to hire for wellbeing classes, meetings and events. Our studio can hold up to 20 people comfortably and the well aired space is perfect for a vareity of uses, from workshops to fitness classes, retreats to a meeting room.
Get in touch to talk about your next event.
Looking for a great venue to have your team branding photographs taken? Here at the farm we have the perfect setting for you. We have hosted a number of entrepreneurs and small businesses who have had branding photoshoots at the farm and they have been thrilled with the results. Pictured here is Pamela, Manchester based web stylist and branding designer from Worsley Creative who had her branding shoot last summer - the stunning photos were taken by the very talented Jo Bishop Photography.
Please complete the form below and click the Send button to get in touch with us.
Thank you for submitting the contact form.